5 Things You Need To Know About Construction Contracts For Indigenous Business in Australia
The need for Indigenous business owners and contractors to understand construction contracts has been increasing due to the introduction of the Indigenous Procurement Policy ("IPP"), which commenced on 1 July 2015.
There are opportunities arising within the context of the IPP, within the construction sector. This does include opportunities for Indigenous business, either directly with the client or as a sub-contractor.
A written contract is essential and can set out what obligations you have, the privileges of all parties involved, as well as your liabilities if something were to go wrong.
A contract can be beneficial in many circumstances, especially in the case of legal proceeding arising. As it allows, you demonstrate that your business has followed through with the promises made to the consumer. It can also be written in such a way to avoid the need to go to court to resolve disputes, by including a mandatory alternative dispute resolution clause.
The importance of construction contracts, along with its relevance to Indigenous business, is discussed in this article, by way of giving you the details you need to know about construction contracts and Indigenous business in Australia.
1. Construction Contracts Are Relevant For Indigenous Business in Australia
The first thing you need to know is that construction contracts are very relevant for Indigenous business in Australia.
Currently to be considered an Indigenous business, there must be at least 50% Indigenous ownership. Recognition of a business being Indigenously owned can be done through the Supply Nation 'Indigenous Business Direct', the Office of the Registrar for Indigenous Corporations, an Indigenous Chamber of Commerce or through a statutory declaration.
If you would like to read about this topic in greater detail, please read our recent article titled "Tender Contracts and Indigenous Business" which is available on the AMK Law website.
2. There Are Key Construction Contract Clauses
Even though contracts in all industries have many similarities in their structure and content, there are a few clauses that will often only be found in construction contracts. This is the second thing you need to know about construction contracts and Indigenous business in Australia.
These clauses arise in this area due to the relatively common occurrence of certain issues and the desire of the parties to avoid these issues from leading into litigation. Which can cause substantial damage to the business relationship between the parties or can damage the hard-earned professional reputations of the parties.
The following will cover some of these constructions specific contractual clauses, including indemnity clause, warranties, dispute resolution clause and liquidated damages clause. But keep in mind this is not an extensive list of all the construction specific clauses that you may be exposed to.
3. Know About Indemnity Clause
The point you need to know about indemnity clauses also is about the way they work in construction contracts, these are relevant for all construction contracts and including when Indigenous business is a party to the contract.
An indemnity clause works to protect the indemnified party, the party which will have their losses covered, if any loss or damage occurs which causes a third party to sue.
These clauses are often found in construction contracts because they allow for greater protection to be given to the indemnified party. If your contract does not include this clause, then the law of negligence may be used to seek compensation for any loss or damages incurred.
4. Warranties Are Important
You need to know that warranties are important to construction contracts and Indigenous business in Australia because they are common in many consumer transactions is the incorporation of a warranty, which guarantees that a certain product should be completely functional with no issue for a set period of time. You should look at what the warranty period written in the contract is, and if you believe it to be unreasonable, you should seek for it to be amended prior to signing the contract.
A warranty cause will often be present if you have been sub-contracted, as it ensures that you as a sub-contractor guarantee that your product will be fit for purpose for a certain amount of time. This means if your product becomes faulty and is no longer fit for purpose within that set period, that you have breached your warranty and you will be obligated to remedy the breach.
The remedying of the breach may not always require monetary compensation be paid, but that you instead go to the site of the issue and correct it at your own expense.
5. Be Careful About Dispute Resolution and Liquidated Damages Clauses
Dispute Resolution and Liquidated Damages Clauses need to be given proper and full attention. Be sure to get advice on these if you are entering into a construction contract as an Indigenous business in Australia.
The importance of having a dispute resolution clause included in your contract is necessary in the construction industry, where projects are often delayed, and unexpected events can arise. A well drafted dispute resolution procedure in the event of any breach of contract can assist in maintaining a healthy working relationship between the parties.
It can also assist in avoiding the time and cost burdens of going to court to have the matter resolved. This is done by requiring that parties must negotiate or enter another dispute resolution process, agreed upon between the parties, before either party can bring a case before the courts. A clause of this nature may also choose to require that all parties completely waive their rights to bring their dispute before the court.
When entering into a construction contact, there will normally be a set end date in mind for the completion of the project. A liquidated damages clause becomes relevant when you fail to meet that deadline and the other party begins to incur a loss due to that failure.
You may attempt to protect your business by negotiating for the inclusion of provisions in the contract which allow for extensions of time to be granted or by including a cap on the amount you may owe for liquidated damages.
These tips are things you need to know and especially important, as the aim is to increase Indigenous participation in the tendering and construction contracts on offer in Australia at present and in the process.
If you have any questions about the 5 most important things you need to know about construction contracts and Indigenous businesses in Australia, you can contact our team at AMK Law here.
Disclaimer
The material contained in this publication is of a general nature only and it is not, nor is intended to be, legal advice. If you wish to take any action based on the content of this publication, we recommend you seek professional legal advice.
[1] National Indigenous Australians Agency, Indigenous Procurement Policy June 2020, https://www.niaa.gov.au/sites/default/files/publications/indigenous-procurement-policy_0.pdf.
AMK Law acknowledges the Traditional Owners of the land on which we are fortunate to live and work. We pay our respects to Elders, both past and present and further acknowledge the important role that Indigenous people continue to play within our communities.
What exactly do we offer?
We're a full-service law practice equipped to handle all aspects of business law. From drafting bulletproof contracts and offering sage advice on compliance issues, to fiercely representing your interests in dispute resolution, we've got your back.
We pride ourselves on offering customised Commercial Law guidance to businesses across a diverse array of industry sectors.
A compassionate approach to conflict resolution that mends relationships while propelling business growth.
Navigate the intricacies of governance. Lay a solid foundation for your organisation's sustainable growth and success.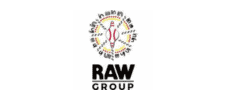 In the constantly changing world of digital communication, email marketing remains a vital way for businesses to connect with their audience. However, it's crucial to manage this tool with care and attention to legal obligations. The Australian Communications and...