Personalised Service, Exceptional Results
We're a law practice, intentionally small yet mighty, we believe that great things come in small packages. Our modest size isn't a limitation; it's our superpower it allows us to provide personalised attention to each client and deliver exceptional service. When needed, we pack a punch, teaming up with an impressive network of brilliant barristers and harnessing state-of-the-art technologies to streamline our work processes.
Our goal? To foster a welcoming and supportive environment where you feel at ease and well taken care of.
We firmly believe in the power of authentic connections and trust between our team and our clients in achieving the best outcomes
So, if you're looking for a refreshingly different legal experience, you've come to the right place. We're here to make the difference.
We understand that your time is valuable. We focus on your legal needs, which means you get the time to focus on your own area of expertise.
With a wealth of experience serving hundreds of clients, we approach complex issues with creativity and provide practical solutions tailored to your specific circumstances.
We believe in transparency throughout the legal process. We provide clear insights into your legal work and offer upfront cost estimates, empowering you to plan ahead confidently.
Access to a Lawyer who worked at Top-Tier and National Law Firms. We leverage our superpower of being small but mighty to efficiently handle your legal matters with precision and care.
We understand the power of technology in streamlining our work processes and delivering efficient services. We leverage cutting-edge technologies to ensure seamless collaboration and effective handling of your case from start to finish.
Free Inicial Consultation
To get started, we offer a complimentary 15-minute phone consultation by appointment (subject to availability). Take advantage of this opportunity to discuss your needs and explore how we can assist you.
Matthew Karakoulakis



Founder & Lawyer
Before starting AMK Law, Matthew worked in major firms and organisations including Clayton Utz, HWL Ebsworth, and ASIC. As a result, he is very well-equipped to deal with matters of any size and complexity, and working with a broad range of clients, from small and medium enterprises through to large Australian corporations, including Indigenous organisations and Government bodies.
In everything we do, our purpose is guided by a single, unwavering belief: The complex world of law should serve people, not intimidate them. This belief pushes us to dive into the intricacies of law, emerge with solutions that simplify your life, streamline your business, and reduce your concerns. We're on this journey to make the law more approachable, more empowering, and ultimately more beneficial to you.
Our approach is simple yet powerful, we blend strategy with empathy. Our secret sauce? It's the unique combination of deep legal knowledge with a human touch. We take into account your emotions, needs, and unique circumstances, and we strive to maintain a warm, empathetic approach rather than adopting a purely transactional or impersonal one.
We're a full-service law practice equipped to handle all aspects of commercial law. From drafting contracts and offering advice on compliance issues, to representing your interests in dispute resolution, we've got your back. But what sets us apart is the relationships we build. We aim to establish relationships rooted in trust, understanding, and mutual respect. Because, in the end, it's not just about providing legal services, it's about offering peace of mind, ensuring your business thrives, and helping you sleep a little easier at night.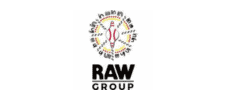 At AMK Law, we're dedicated to providing exceptional legal services that simplify the complexities and make the process seamless for you. Let's take the next steps together.
Let's get the ball rolling. Choose a time that suits you best and our skilled lawyer, will connect with you. We're all about making law accessible.
We kick things off with a complimentary 15mins phone call. We're eager to hear about your business, your needs, and your expectations. No legal jargon, just a friendly chat to understand how we can best assist you.
Based on our chat, we'll provide a free quote tailored to your requirements. Over the years, we've helped hundreds of clients navigate the complexities of the legal world. 
Phil Sillifant
2023-09-12
AMK Law provided timely and professional advice and counsel, empowering me with the confidence to make an informed decision.
Roberta Rodrigues da Silva
2023-09-02
The experience was fantastic. I felt like home and comfortable receiving my legal advice. I highly recommend AMK Law.
We would like to thank Matthew @ AMK Law for his expertise and professionalism when taking on our urgent matter. We benefitted from his patience and ability to help us ask the precise questions that we needed to ask of him, so that he could provide us with the advice needed. We appreciated Matthew investing his time in support of our community-based Aboriginal organisation. (NSW Aboriginal Education Consultative Group Inc.)
Being an Aboriginal community controlled organisation, our legal needs are complex and require a special type of lawyer to support us with our legal requirements. Matthew from AMK have been a remarkable asset to our organisation. Matthew is an experienced and passionate solicitor, and we have loved every moment of working with him. I would recommend Matthew and the AMK team to any Aboriginal community controlled organisations seeeking advice or represenation.
James Hamilton
2023-07-31
From the beginning of the engagement Matthew showed a depth of understanding and a degree of professionalism that put me at ease and filled me with confidence that I had made the right choice. It was particularly reassuring to be told honestly what the results of certain actions would most probably be and the next steps to take. I cannot recommend AMK Law more highly.
katherine kavakos
2023-06-22
Matthew is an exceptional lawyer, a man with integrity; achieving outstanding results for his clients.
From the moment we engaged AMK Law services, it was evident that we had made the right choice. The firm's professionalism, attention to detail, and commitment to our legal needs have been exemplary throughout our partnership. The level of dedication demonstrated by each member of AMK Law has truly set a new standard for excellence. The firm's deep knowledge and understanding of the legal landscape, combined with their ability to adapt to our unique requirements, have consistently exceeded our expectations. AMK Law's expert advice and guidance have been invaluable in navigating complex legal matters, and thei prompt and clear communication ensured that we were well-informed every step of the way.
Scott McCartney
2023-06-09
My company has used AMK Law on numerous occasions. Matt provided a professional service and exceeded my expectations every time. I would highly recommend
We have been working with Matthew and the team at AMK Law for the past few months. They are extremely knowledgeable, helpful & proactive. The communication and service from Matthew was invaluable and has made navigating what we needed easy. I highly recommend Matthew and the team if you want a high level of service, communication and knowledge.
Honesty, integrity and trust are key to the services provided by the AMK Law team. The practice is professional and comprehensive. Thank you again to the team @AMK Law, we appreciate your legal advice and assistance in all matters legal.